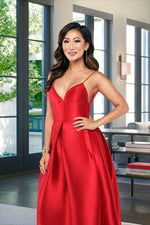 A note from our founder
Welcome to the world of Aromasthesia, where luxury meets humor. My motto in life is "laughter is the best medicine," so I hope these candle not only light up your home with a wonderful scent, but bring you a little laughter as well. 
-
Let's be honest - anesthesiology is pretty serious work, so I wanted to find a way to "lighten up" (pun intended) when I was away from the hospital. I combined my passion for aromatherapy and anesthesia to make Aromasthesia Candles. 
-
I suffer from allergies and noticed that many store-bought candles would aggravate my allergies. After doing a deep dive on candles, I was appalled that some of the ingredients used for the wick, wax, and scents are toxic. So, I set out to make high-quality candles with premium and non-toxic ingredients. 
-
My goal is to bring luxury to every home. Whether you need an energizing scent to put an extra pep in your step or need a moment of tranquility, I hope that our candles will help elevate your mood. 
-
XOXO,
Tiffany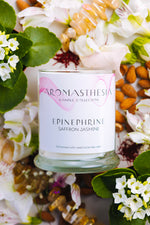 About Aromasthesia
At Aromasthesia, every scent tells a story and every flame ignites an emotion. Our candles are meant to enhance your mood, relieve your stress, and be a companion in your self-care journey.
-
We pour our heart and soul into each candle, using only the finest blend of coconut and soy wax and 100% cotton wicks to create a premium sensory experience. Each candle is hand-poured and packaged in Dallas and a portion of every candle sold is donated back to local charities including The Family Place, American Heart Association, and the SPCA.
-
We don't like boring people, and we don't like boring candles either! That's why we've given each candle its own personality, with a cheeky tagline to set the mood. Whether you need a little numbing (Lidocaine) or you frown too much (Botox), we've got the perfect candle for you!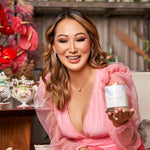 About our founder
Tiffany Moon, M.D. is a mother, wife, entrepreneur, anesthesiologist, TV personality, and candle aficionado. She graduated from medical school at the top of her class at the age of 23 and currently is an Associate Professor of Anesthesiology. She is an oral board examiner for the American Board of Anesthesiology, has published over 50 original manuscripts, reviews, and book chapters. As a philanthropist, Dr. Moon works with numerous charities locally and nationally. When she's not working or burning candles she enjoys spending time with her family and traveling.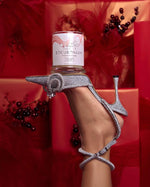 Luxury made accessible
Indulge in the essence of luxury with our captivating candle collection! These aren't your basic boring candles. Aromasthesia provides a unique sensory experience that will leave your home smelling heavenly while giving you a chuckle. Elevate your gifting game with our one-of-a-kind candles, the perfect present for your loved ones.
-
Attention all healthcare heroes! We know how hard you work, and we want to give you the gift of self-care! Whether you're in the mood to wind down or need a boost of energy, our Aromasthesia candles have got you covered.